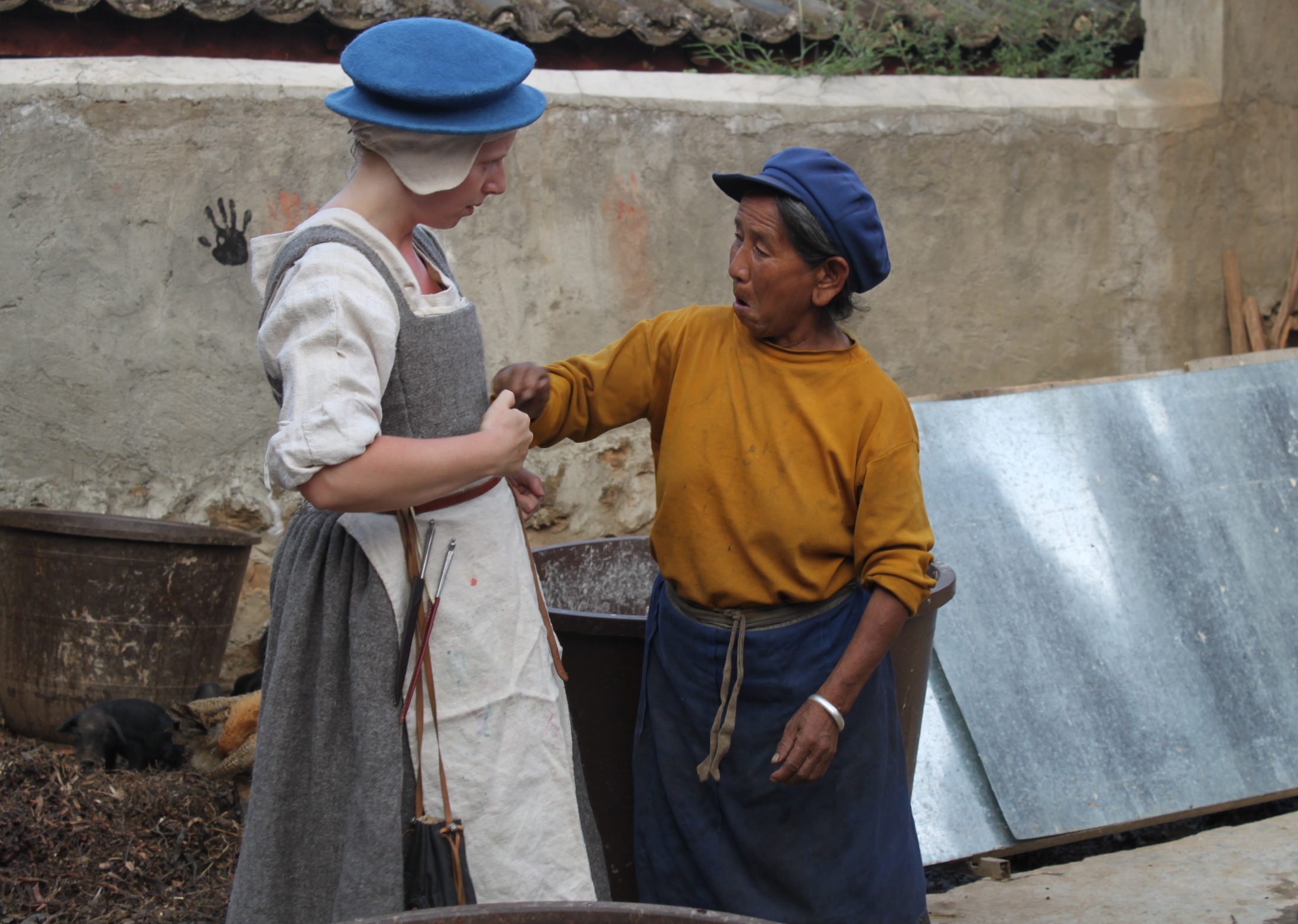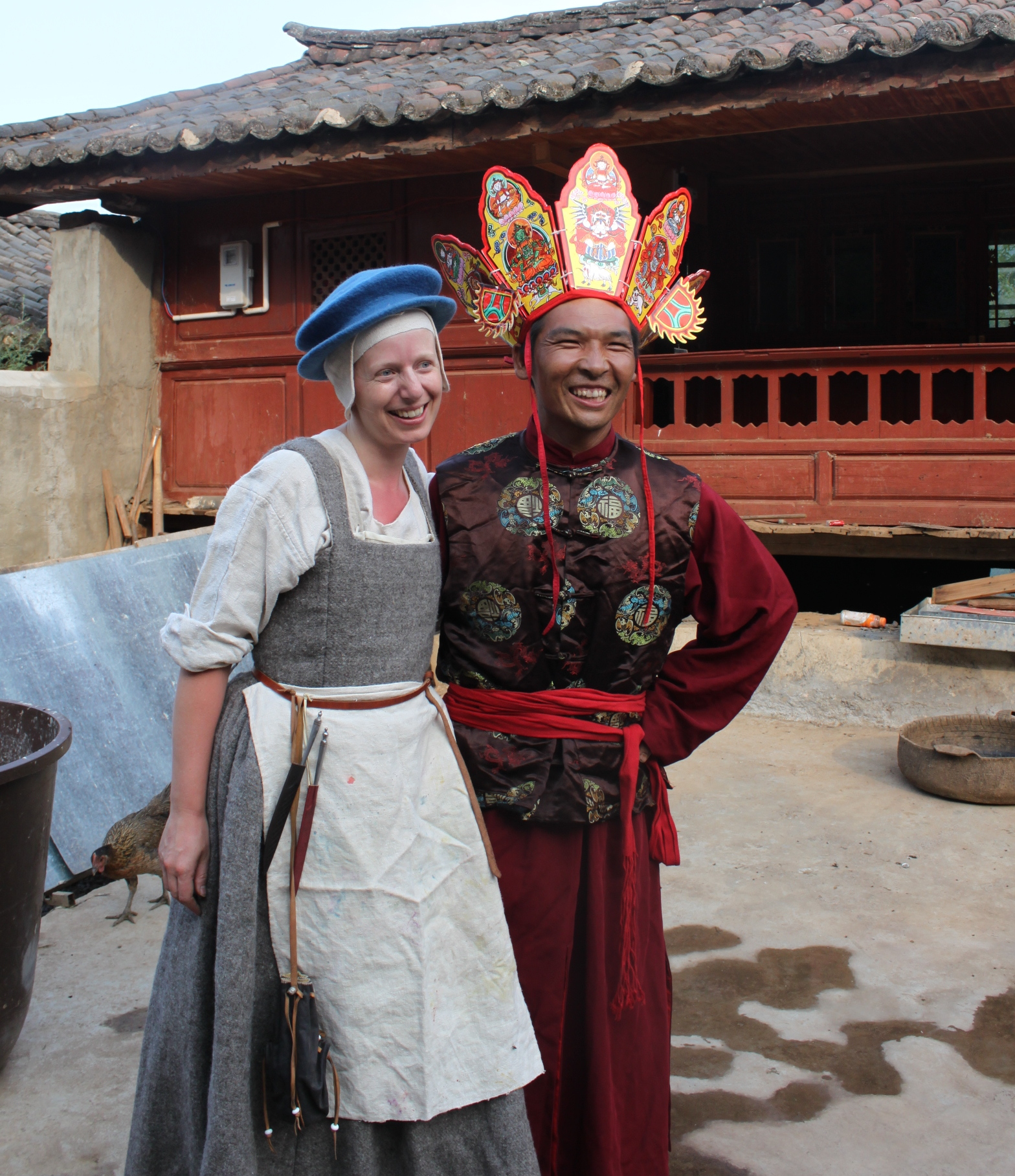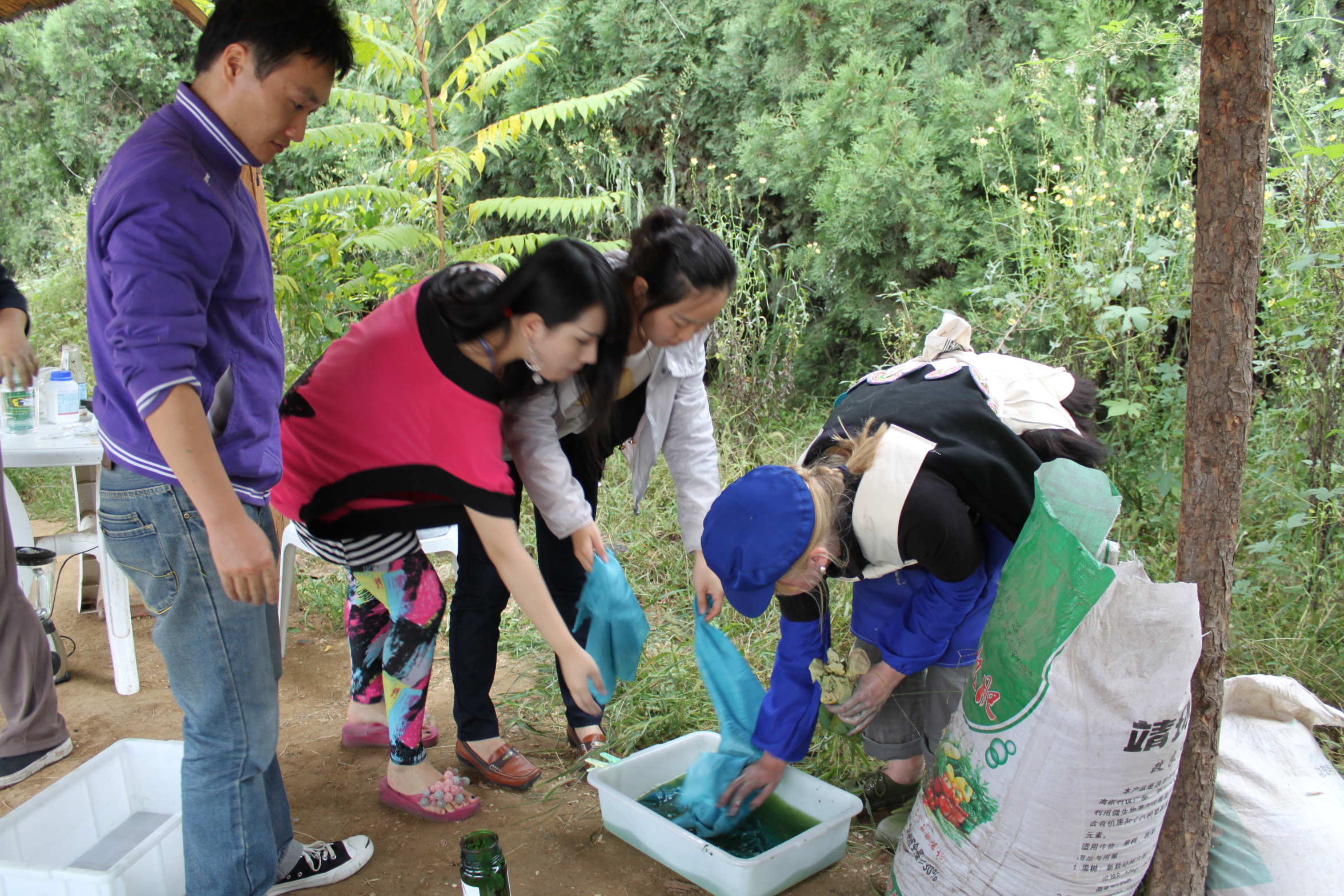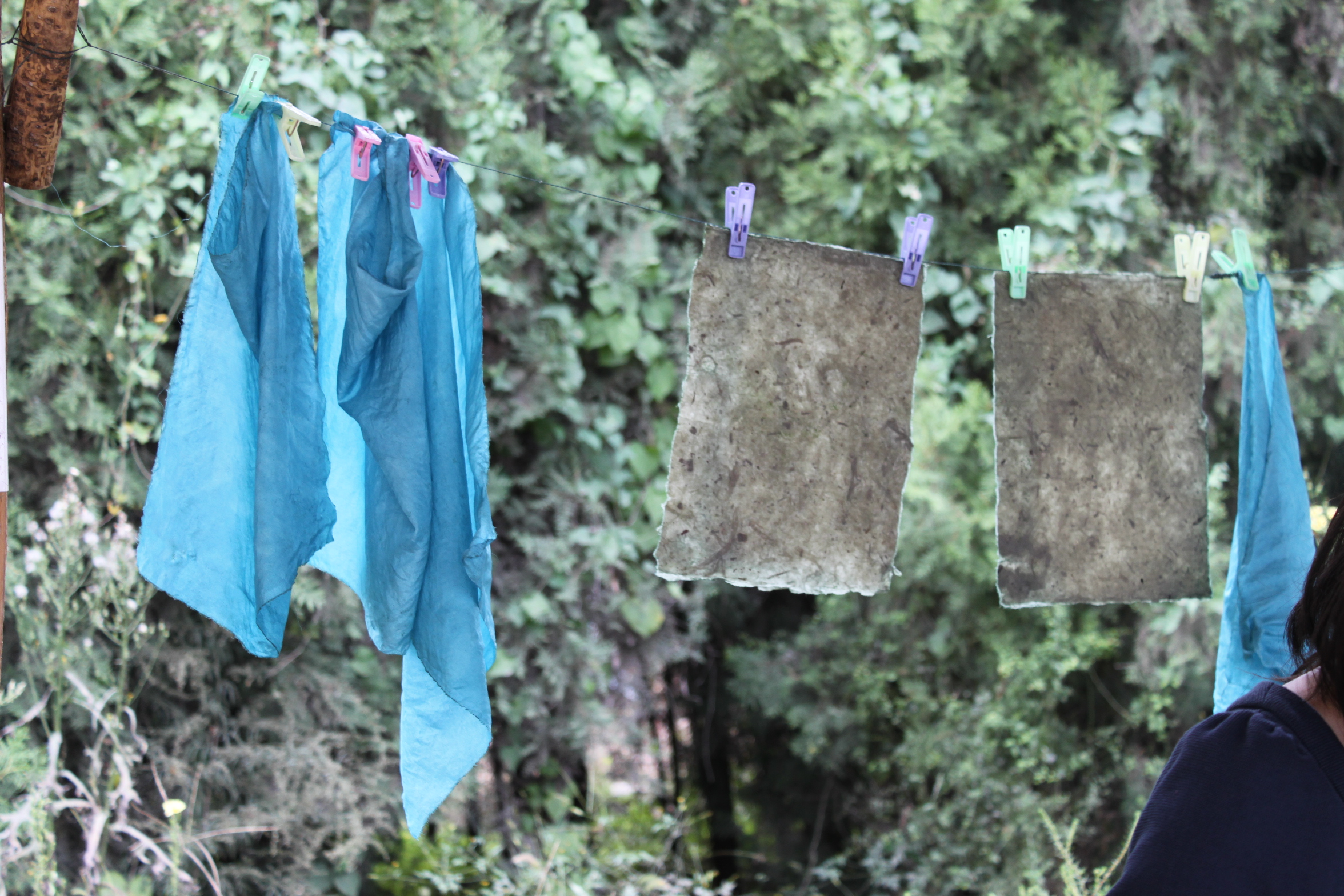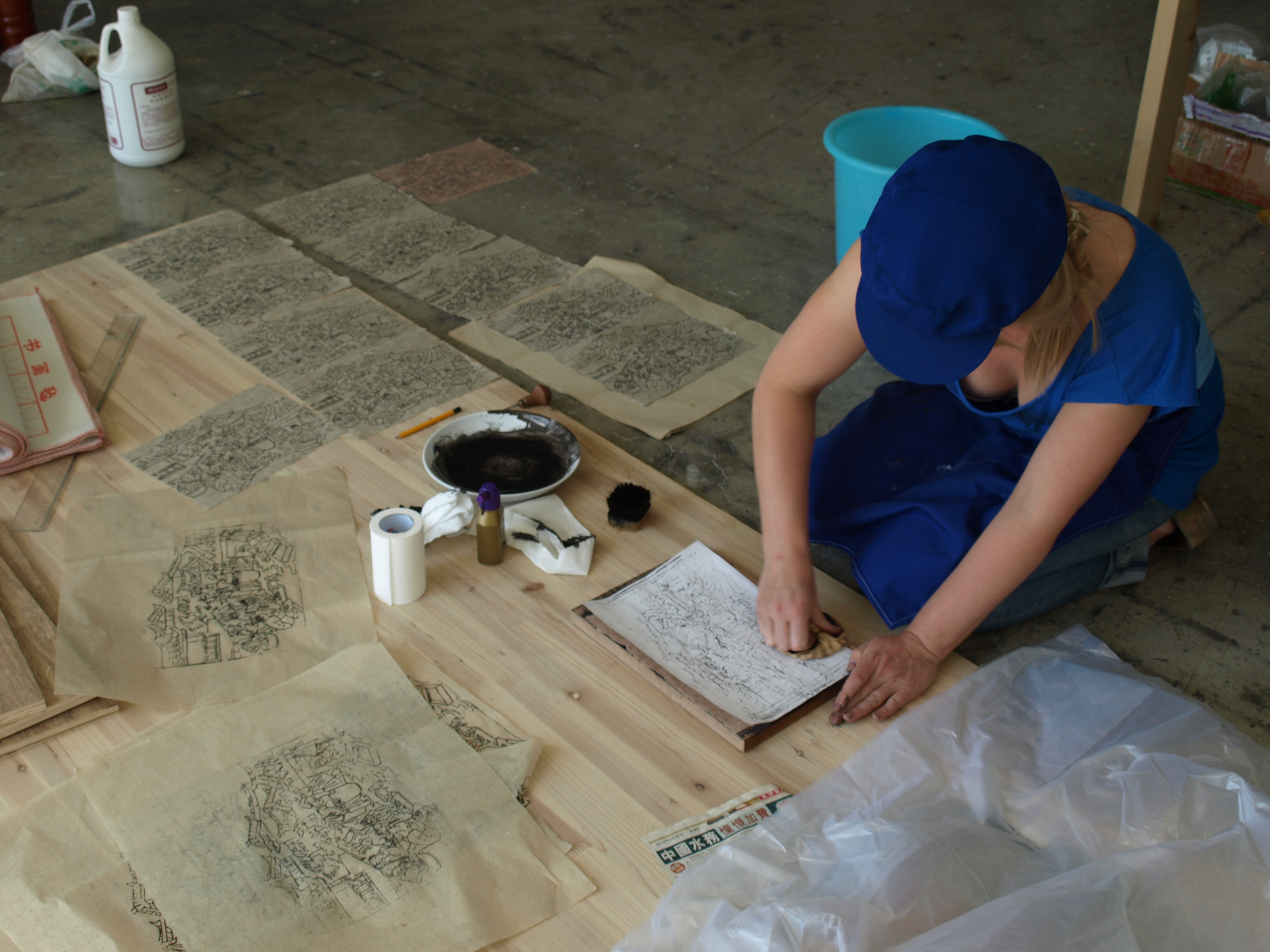 In 2011 I spent two months in China hosted by
Vitamin Creative space
. For two weeks I stayed with Dongba shamans of the Naxi ethnic minority in the Yulong mountains, Yunnan province. These peasants have a painting practice which forms a part of their religion. Their practice involves making paper from a local species of daphne, which is then used as a support for paintings using their pictographic script, telling their religious stories and instructing the shamans in how to perform various rituals, which mediate relations between man and his half-brother, nature. During my stay, they taught me the process of making paper, from collecting the plants, processing the bark, to forming the sheets. They also taught me about other medicinal plants growing in the mountains that can also be used as dyes.
When back in Beijing, I led a workshop in harvesting and extracting Chinese Indigo that had been grown for me at
Little Donkey Farm
, an urban farm practising Community Supported Agriculture on the outskirts of the city. Here, Beijingers can experience the country life by hiring their own patch to farm. Indigo, as well as being a Chinese traditional medicine, is the colour of the workers and the peasants in China (and indeed, in many other regions of the world). The apron and cap typically worn by the Naxi women are blue. I also dyed some Dongba paper with indigo, and made a woodcut showing how to make paper which I tried to sell in the local market.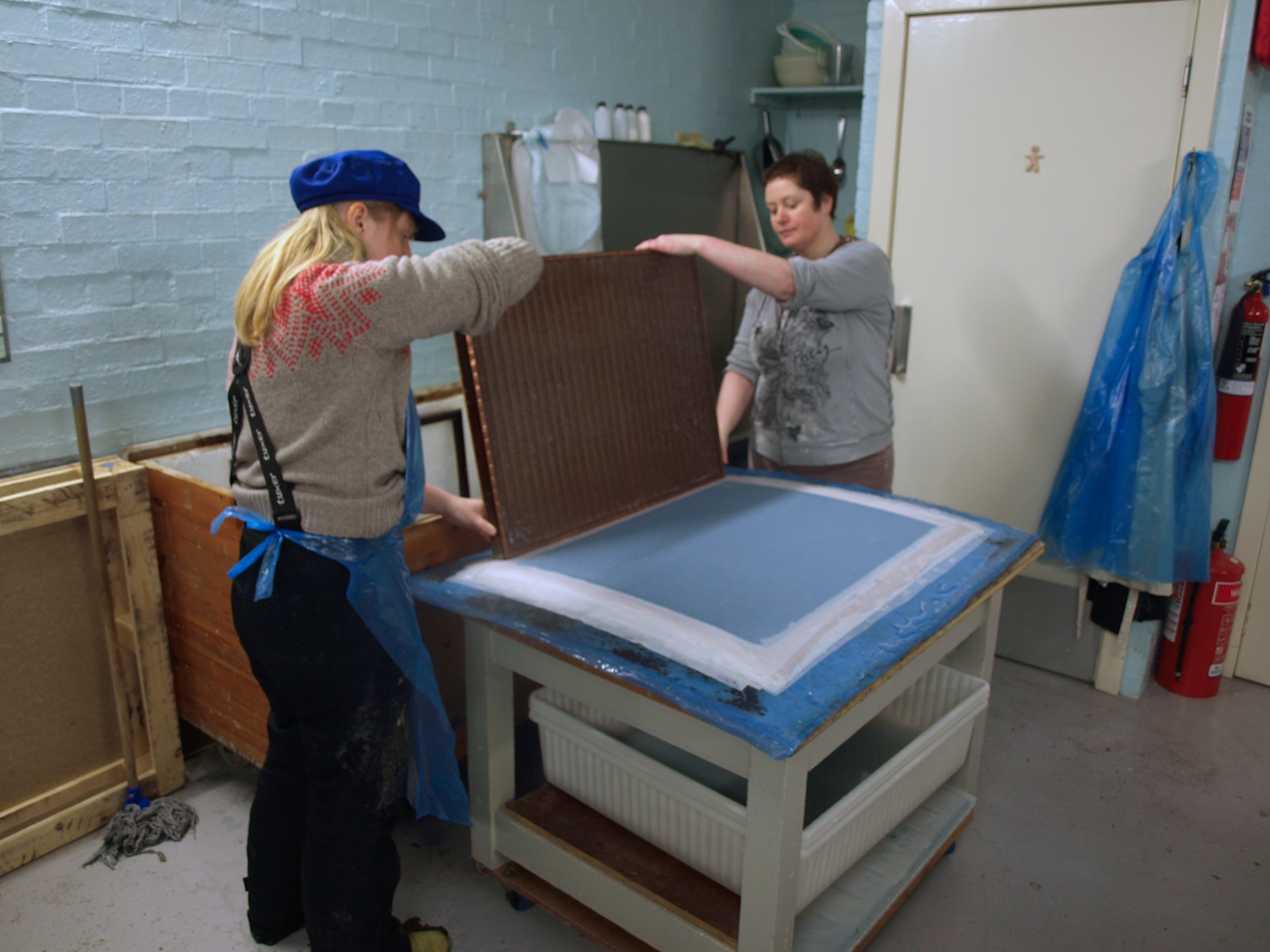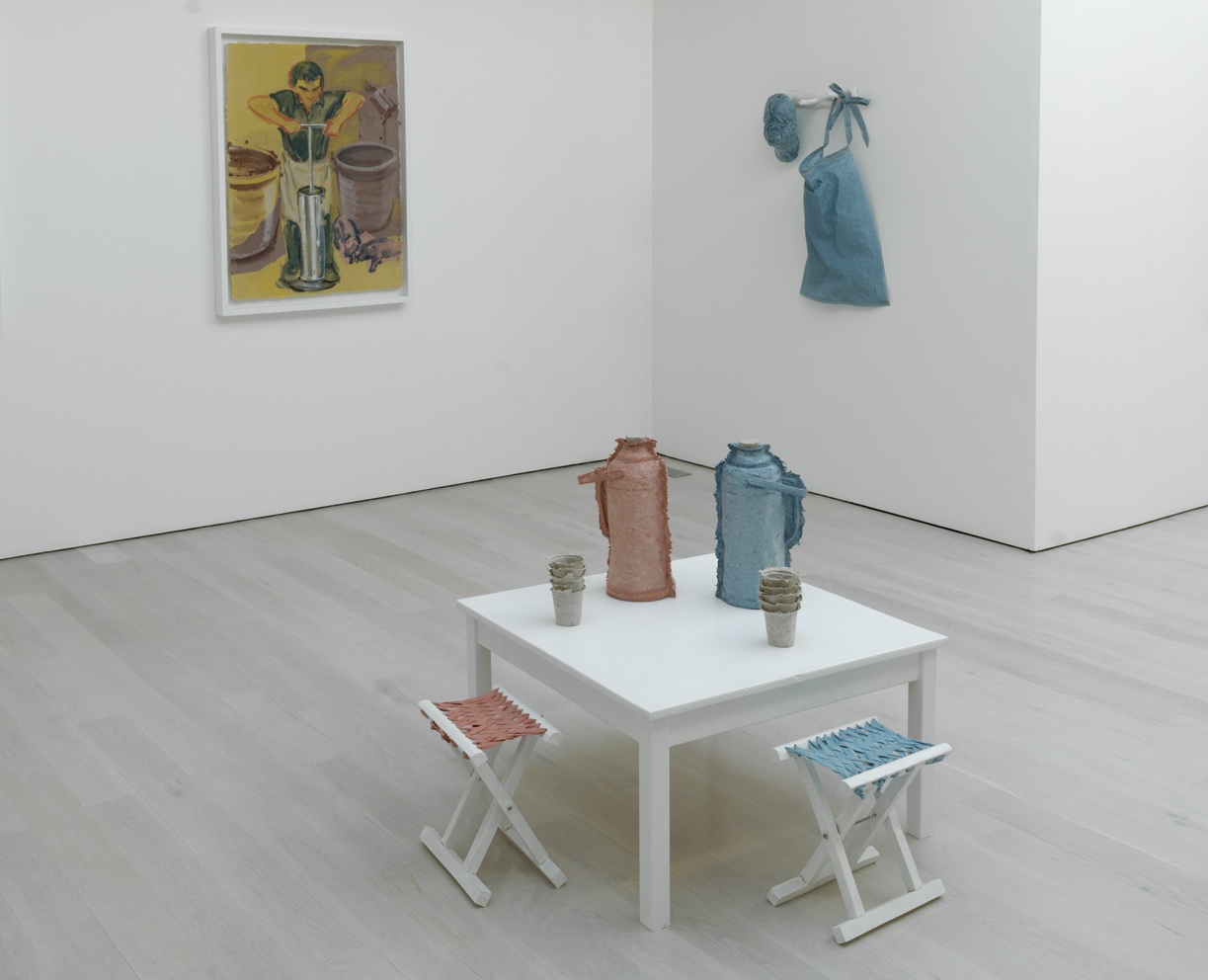 The research in China culminated in an exhibition in 2012 at Annely Juda Fine Art, with the Chinese artist
Duan Jianyu
, whose paintings deal with rural migration to the city. The works in the exhibition included paintings and objects constructed from paper which I made from fabric dyed with Chinese medicines, including indigo, and some Chinese Indigo plants which a grew from the seed collected at Little Donkey Farm.
A publication,
Cousins
, with texts by the artists and Hu Fang, was produced to accompany the exhibition.